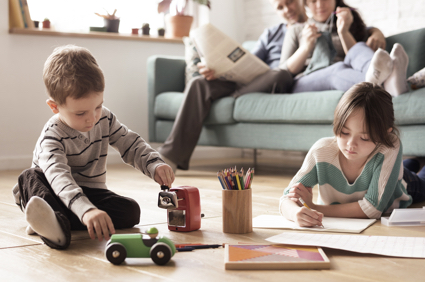 Your family and your home, always safe
Always have a specialist on hand to help you sort out any problems that may occur in your home. With Meridiano's Protection Plus Home Insurance, you'll have much more than just multi-service repairs in the event of a water leak, power failure or fire, thanks to additional cover such as liability or legal assistance.
What does Meridiano home insurance cover?
Forget all the trouble caused by unforeseen events. Do any of these most common occurrences ring a bell?
Water
A tap is open, there is damp or a pipe has broken: plumbers, joiners and painters will sort out the problem and restore things to the way they were before.
Breakages
If a glass, ceramic hob, toilet ware or mirror breaks, we will replace it in a few days.
Electricity
Any malfunction in electrical appliances, electrical faults or power surges will be perfectly fixed.
And also, guarantees for your peace of mind
With your Home Protection Plus insurance you are covered no matter what happens and have immediate professional assistance.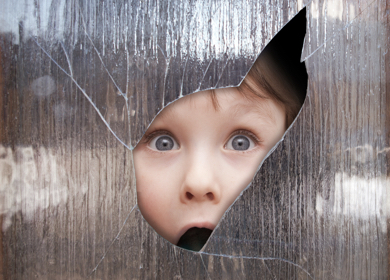 Third-party liability
With us you won't have to make the large outlay due to any oversight: we pay any compensation for personal injury or property damage even in cases such as:
Flowerpot falling from balcony
Things broken by balls while playing
Damage caused by your dog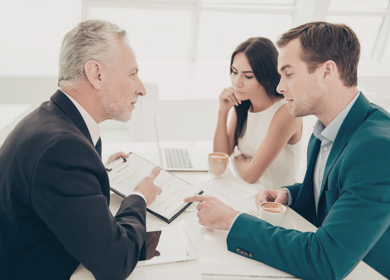 Legal assistance
You have a lawyer to advise your or defend you in any labour or private dispute. We help you to:
Solve your legal doubts via telephone 24 hours a day
Save costs if you have to go to court
Make claims quickly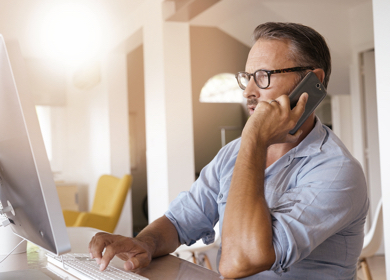 Computer assistance
Resolve any doubts about your computer just by picking up the phone. Our IT team will help you on the spot with questions such as:
Installing antivirus or other software
Setting up your internet connection
Repairing computer or mobile phone problems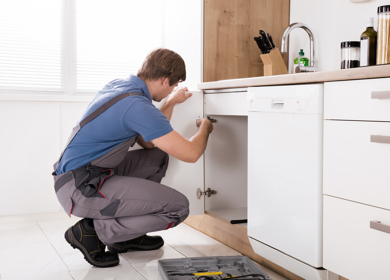 Odd job man
With the help of a plumber, carpenter or electrician for any domestic DIY task for situations such as:
Installing a bookcase
Installing bathroom fixtures
Adjust a loose tap
Frequently asked questions about home insurance
Check the most common questions
What is a home insurance policy?
It is a type of policy specially designed to cover the expenses associated with the accidents that occur in your home. Some policies, such as Meridiano's Home Protection Plus Insurance, offer additional guarantees such as compensation for damages to third parties, for robberies outside the home or fraudulent use of credit cards, as well as assistance in computer and DIY tasks, and many other benefits.
What is a claim in a home insurance policy?
A claim is defined as the damage, accidental destruction or major loss to property. All the damages arising from the same original event, regardless of the number of claimants or claims made, comprise a single claim.
Why take out a home insurance policy?
Buying a home is one of the biggest investments in our lives. If you have taken out home insurance, you have the peace of mind that comes from knowing that if an accident occurs in the home, the expenses will be covered. With Meridiano's Home Protection Plus Insurance, you can also get possible compensation paid to neighbours or benefit from services such as free computer assistance and DIY.
What guarantees does home insurance include?
Meridiano's Home Protection Plus Insurance offers the following cover:
Fire
Damages caused by water
Electrical damage
Garden damage and reconstruction
Vandalism
Breakages
Third-party liability
Legal Advice
Home Assistance
Damages due to weather phenomena
Demolition and clearing of debris costs
Home uninhabitable
Collision of vehicles
Assets temporarily moved
Damages to refrigerated or frozen foods
Robbery outside home
Fraudulent use of credit cards
Loss of rental income
Optional: valuables and jewellery
How do I to take out Meridiano's home protection plus insurance?
Contact us through the website, visit one of our branches or, if you prefer, you can call us at 900 408 200 where we are open 24 hours a day, 365 days a year.
How do we help you if you call for assistance?
01
We are only a phone call away
We are available 24 hours a day, 365 days a year at 900 408 200.
02
Specialist management
We assign the case to professionals who will look after every last detail.
03
Direct communication
Direct and close contact with our team during the whole process.
Customer opinions
Raquel
Málaga
"I arranged the service mainly because of the price and also because it has more cover than I had with my previous company. I think the paediatric and dental cover, and being able to pay for it annually, is fantastic. My mother-in-law and grandmother are also with Meridiano. I would give it 10 out of 10"
Concepción
Dos Hermanas
"It's now the second year and the service I've been offered is very good, so I've taken out the insurance policy again. I really like the customer service I get in the breaches, and if I call I always get the information I am looking for. I certainly recommend it, in fact I have already recommended it to other people and members of my family who have also taken out insurance with Meridiano."
Mohamed
Fuengirola
"I have registered with Meridiano because they have been able to adjust the insurance policy to my needs. I went to one of their branches and they explained everything very well. Customer service is excellent. What I value most is the insurance cover because it covers medical assistance abroad or if you lose something. This very important for me because much of my work is outside Spain. I recommend them."
Angela
Huelva
"I switched to Meridiano for cover because for the same price I have more guarantees covered and I also get medical assistance. Customer service is excellent and they always listen to what the customer has to say, unlike some other companies. Because the experience has been so positive, I am now thinking about taking out home insurance. I recommend them 100%."
María Carmen
Carlet
"I took out insurance at Meridiano because of the excellent service they gave us last year when my mother passed away. They treated us very well. Not only I but all my brothers and sisters have now registered with Meridiano. I would definitely give them 10 out of 10."
Pedro
Alicante
"They have been extremely helpful, attentive at all times and very kind. Everything was excellent. In what was a difficult time, they looked after us very well."
Begoña
Badajoz
"Excellent service and very human treatment. They have been informing us of everything, calling every so often to know if everything was fine and if we needed help. We are very satisfied with the deal and with the service."
Mayte
Fuengirola
"In such a difficult situation, they have helped me with everything related to paperwork, fortunately, since it is not common in other companies. Very happy with the management of the documentation and they were always aware of the family."
Sebastián
Malaga
"It is the first time I have used funeral insurance and everything was perfect. Customer service, attention to detail, the service itself. Under the circumstances I found everything was excellent, I have no complaints, there were also details we were not expecting. Thank you so much for assisting us at this difficult time."