ABOUT MERIDIANO
Funeral and protection insurance specialists
A committed company, close to you and backed by a leading group.
Commitment
We deliver on what we offer. Customers who have used our services rate us as excellent*.
Close by
We will be there to support you when you need us. We speak your language so that you can always understand what services you are taking out
Experts in funeral insuranc
A track record of 50 years and the guarantee of being part of the ASV Group, one of the most important funeral groups in Spain.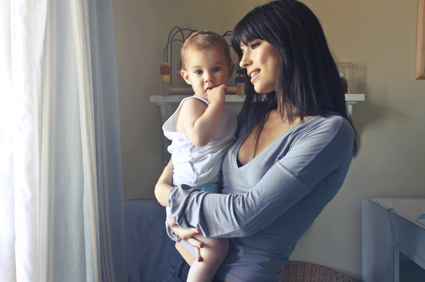 FOR YOU, FOR THEM.
Make sure everything is covered when you're gone and you can also benefit from medical services, travel assistance, discounts and more.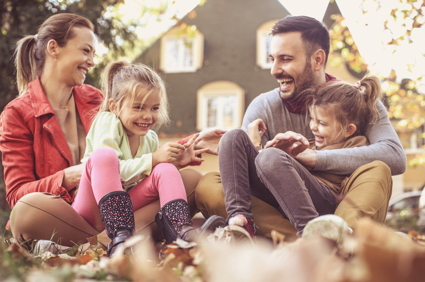 FOR YOUR HOME
Protect your home from unexpected events and have a specialist who will solve any problem just a phone call away
Get answers to your questions
Find all information about funeral insurance, cover, types, etc....
FEEDBACK
What our customers say
Raquel
Málaga
"I arranged the service mainly because of the price and also because it has more cover than I had with my previous company. I think the paediatric and dental cover, and being able to pay for it annually, is fantastic. My mother-in-law and grandmother are also with Meridiano. I would give it 10 out of 10"
Concepción
Dos Hermanas
"It's now the second year and the service I've been offered is very good, so I've taken out the insurance policy again. I really like the customer service I get in the breaches, and if I call I always get the information I am looking for. I certainly recommend it, in fact I have already recommended it to other people and members of my family who have also taken out insurance with Meridiano."
Mohamed
Fuengirola
"I have registered with Meridiano because they have been able to adjust the insurance policy to my needs. I went to one of their branches and they explained everything very well. Customer service is excellent. What I value most is the insurance cover because it covers medical assistance abroad or if you lose something. This very important for me because much of my work is outside Spain. I recommend them."
Angela
Huelva
"I switched to Meridiano for cover because for the same price I have more guarantees covered and I also get medical assistance. Customer service is excellent and they always listen to what the customer has to say, unlike some other companies. Because the experience has been so positive, I am now thinking about taking out home insurance. I recommend them 100%."
María Carmen
Carlet
"I took out insurance at Meridiano because of the excellent service they gave us last year when my mother passed away. They treated us very well. Not only I but all my brothers and sisters have now registered with Meridiano. I would definitely give them 10 out of 10."
Pedro
Alicante
"They have been extremely helpful, attentive at all times and very kind. Everything was excellent. In what was a difficult time, they looked after us very well."
Begoña
Badajoz
"Excellent service and very human treatment. They have been informing us of everything, calling every so often to know if everything was fine and if we needed help. We are very satisfied with the deal and with the service."
Mayte
Fuengirola
"In such a difficult situation, they have helped me with everything related to paperwork, fortunately, since it is not common in other companies. Very happy with the management of the documentation and they were always aware of the family."
Sebastián
Malaga
"It is the first time I have used funeral insurance and everything was perfect. Customer service, attention to detail, the service itself. Under the circumstances I found everything was excellent, I have no complaints, there were also details we were not expecting. Thank you so much for assisting us at this difficult time."
WE ARE IN MORE THAN 20 PROVINCES IN SPAIN
Locate your nearest branch
CURRENT NEWS
Latest articles in our blog

Consejos detox post fiestas para ganar en salud con la alimentación
Comienza el nuevo año y con él los nuevos propósitos de cuidarse y quizá perder unos kilos de más que hayan llegado de regalo con los posibles y a veces inevitables excesos de las fiestas navideñas y de fin de año.

Las 7 pautas básicas para elegir juguetes seguros
Los juguetes forman parte de la vida de niños y niñas con los que además de divertirse, les permiten conocer el mundo y desarrollar sus capacidades a través del juego, así como canalizar sus emociones.

Consejos para padres y madres ante el bullying o acoso escolar
El acoso escolar es un problema social que afecta a miles de niños y niñas cada año en España. Está en manos de las familias, el centro escolar y el apoyo social atajar esta lacra que supone no solo un profundo malestar en la infancia y adolescencia sino que puede derivar en traumas e incluso desenlaces fatales.

Los 20 consejos imprescindibles para decorar tu casa en Navidad de manera segura
Llega la época de vacaciones navideñas y millones de familias decoran sus casas con los típicos adornos de Navidad. Este puede ser un gran momento en familia, en la que adultos y niños disfrutan del tiempo juntos y engalanan sus casas de cara a las celebraciones típicas de las últimas semanas del año.

10 consejos esenciales para realizar compras seguras por internet
Según el estudio de eCommerce de IAB Spain, 7 de cada 10 internautas compran online, lo que supone más de 20 millones de personas en España, y una gran cantidad de ellos esperan a determinados momentos, como a fechas puntuales de rebajas como el Black Friday, para hacerlo.

Los 10 síntomas para detectar si un/a niño/a sufre bullying
Si la presunta víctima presenta 3 o más síntomas de los 10 indicados a continuación, podría estar sometido a bullying:

Yo también soy Peter Pan, teatro familiar para reflexionar sobre el ciclo de la vida
La obra producida por Meridiano Seguros y Grupo ASV y representada por Pámpol Teatre, se subió el pasado jueves al escenario del Teatro del Carmen ante más de 200 espectadores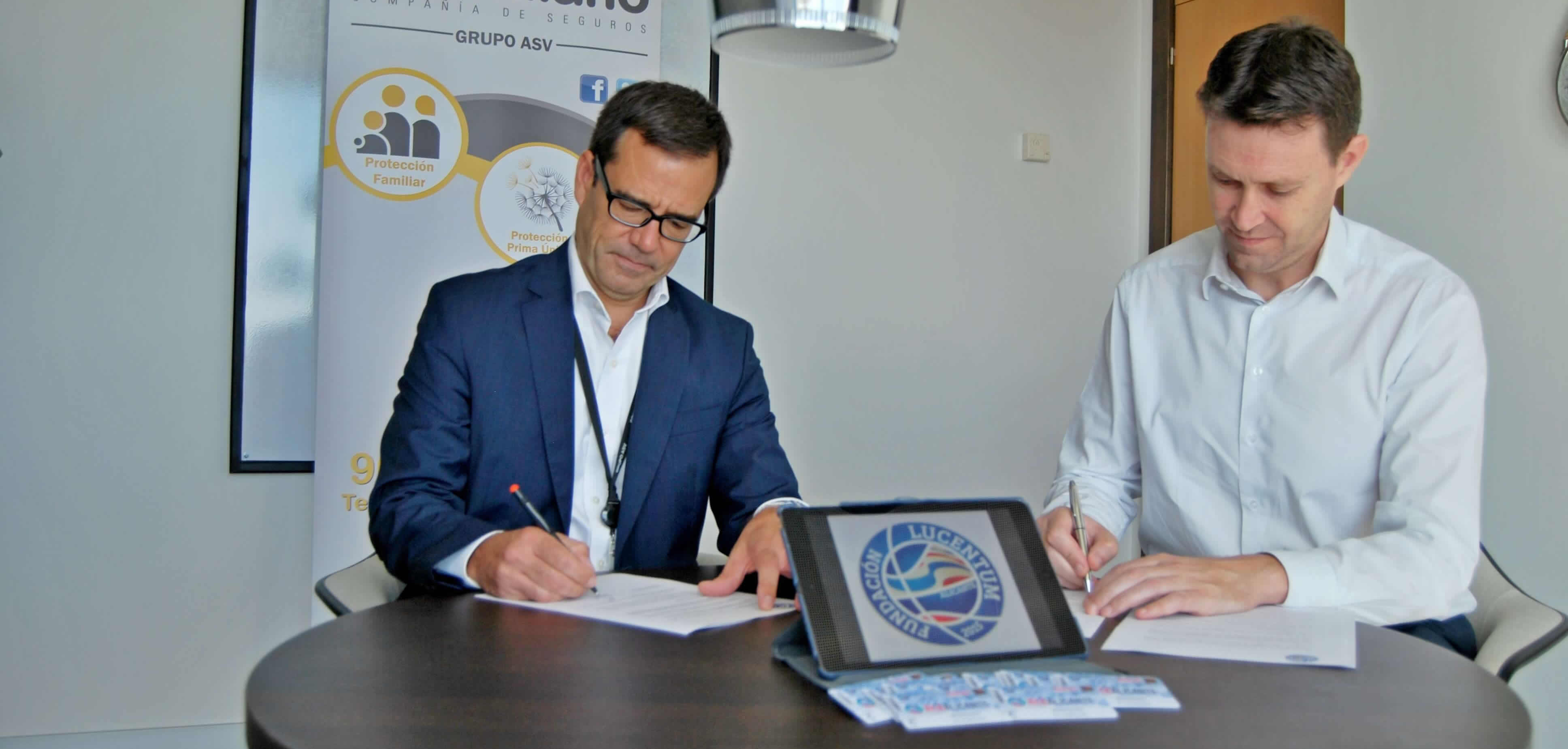 Meridiano renueva su compromiso como patrocinador de la Fundación Lucentum una temporada más
Meridiano Seguros, compañía del Grupo ASV, ha renovado su compromiso con el deporte y la sociedad, un año más, a través de la firma del acuerdo de patrocinio con la Fundación Lucentum.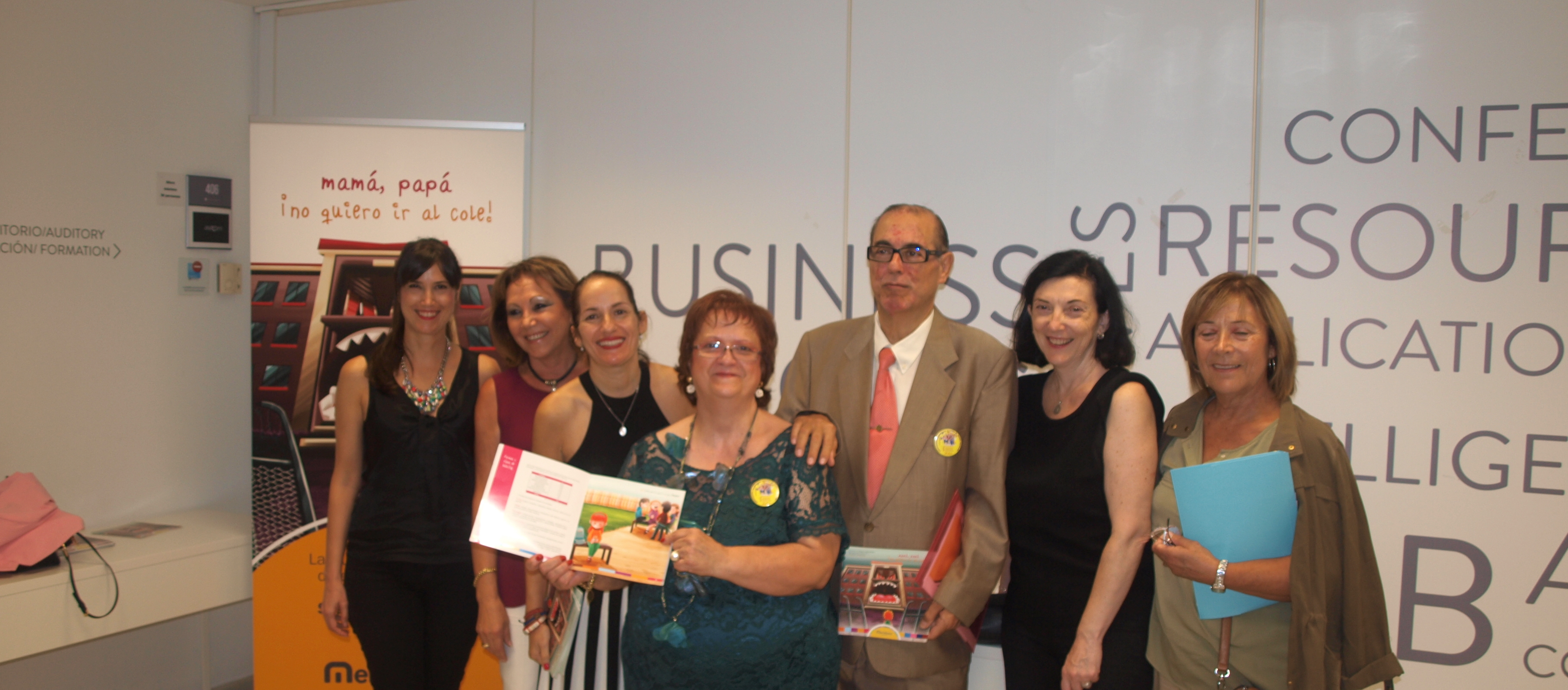 Meridiano Seguros, presentó la guía 'Mamá, papá ¡No quiero ir al cole!' para prevenir, detectar y erradicar el bullying escolar
El auditorio de Business World Center de Alicante acogió la charla coloquio ofrecida por Francisco Sorolla, secretario general de AVALCAE y Belén Colomina, Psicóloga y Psicoterapeuta Gestalt, especializada en infancia y adolescencia.

Vuelve el cole y el temido bullying
El acoso escolar se da cada vez en edades más tempranas y afecta a uno de cada diez niños de entre 8 y 17 años. Con el inicio del nuevo curso se activan las campañas informativas para tratar de prevenir, detectar y erradicar el maltrato entre menores.