ABOUT MERIDIANO
Funeral and protection insurance specialists
A committed company, close to you and backed by a leading group.
Commitment
We deliver on what we offer. Customers who have used our services rate us as excellent*.
Close by
We will be there to support you when you need us. We speak your language so that you can always understand what services you are taking out
Experts in funeral insurance
A track record of 50 years and the guarantee of being part of the ASV Group, one of the most important funeral groups in Spain.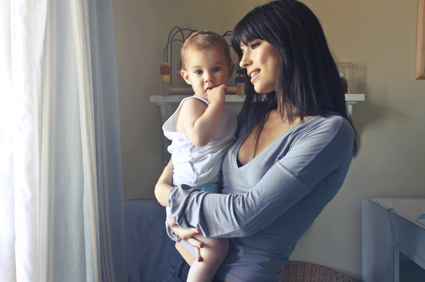 FOR YOU, FOR THEM.
Make sure everything is covered when you're gone and you can also benefit from medical services, travel assistance, discounts and more.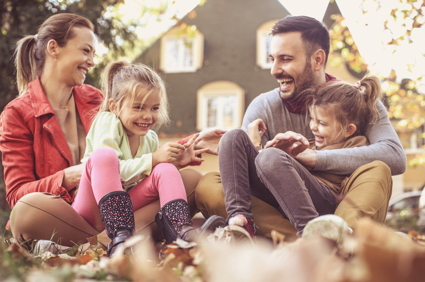 FOR YOUR HOME
Protect your home from unexpected events and have a specialist who will solve any problem just a phone call away
Get answers to your questions
Find all information about funeral insurance, cover, types, etc....
FEEDBACK
What our customers say
Raquel
Málaga
"I arranged the service mainly because of the price and also because it has more cover than I had with my previous company. I think the paediatric and dental cover, and being able to pay for it annually, is fantastic. My mother-in-law and grandmother are also with Meridiano. I would give it 10 out of 10"
Concepción
Dos Hermanas
"It's now the second year and the service I've been offered is very good, so I've taken out the insurance policy again. I really like the customer service I get in the breaches, and if I call I always get the information I am looking for. I certainly recommend it, in fact I have already recommended it to other people and members of my family who have also taken out insurance with Meridiano."
Mohamed
Fuengirola
"I have registered with Meridiano because they have been able to adjust the insurance policy to my needs. I went to one of their branches and they explained everything very well. Customer service is excellent. What I value most is the insurance cover because it covers medical assistance abroad or if you lose something. This very important for me because much of my work is outside Spain. I recommend them."
Angela
Huelva
"I switched to Meridiano for cover because for the same price I have more guarantees covered and I also get medical assistance. Customer service is excellent and they always listen to what the customer has to say, unlike some other companies. Because the experience has been so positive, I am now thinking about taking out home insurance. I recommend them 100%."
María Carmen
Carlet
"I took out insurance at Meridiano because of the excellent service they gave us last year when my mother passed away. They treated us very well. Not only I but all my brothers and sisters have now registered with Meridiano. I would definitely give them 10 out of 10."
Pedro
Alicante
"They have been extremely helpful, attentive at all times and very kind. Everything was excellent. In what was a difficult time, they looked after us very well."
Begoña
Badajoz
"Excellent service and very human treatment. They have been informing us of everything, calling every so often to know if everything was fine and if we needed help. We are very satisfied with the deal and with the service."
Mayte
Fuengirola
"In such a difficult situation, they have helped me with everything related to paperwork, fortunately, since it is not common in other companies. Very happy with the management of the documentation and they were always aware of the family."
Sebastián
Malaga
"It is the first time I have used funeral insurance and everything was perfect. Customer service, attention to detail, the service itself. Under the circumstances I found everything was excellent, I have no complaints, there were also details we were not expecting. Thank you so much for assisting us at this difficult time."
WE ARE IN MORE THAN 20 PROVINCES IN SPAIN
Locate your nearest branch
CURRENT NEWS
Latest articles in our blog

10 consejos esenciales para realizar compras seguras por internet
Año tras año, viene creciendo el uso de internet para realizar nuestras compras. Este movimiento es especialmente significativo en periodos de mayor consumo, como la Navidad, o para aprovechar otros eventos señalados, como las campañas promocionales de "Black Friday" y "Cibermonday".

7 temas de interés para hablar con los hijos
Es importante mantener una comunicación fluida con los hijos desde que son pequeños y crear un espacio de confianza entre todos para que puedan hablar de sus inquietudes y sentirse apoyados por su familia.

El síntoma es el dolor de espalda, ¿sabes cuáles son las causas?
La espalda es la parte más castigada del cuerpo en nuestro día a día. Cuando el dolor de espalda se convierte en parte de nuestra vida, cabe la posibilidad de que derive en un dolor crónico que podría afectar incluso a nuestro sistema inmunológico.

La importancia de lavarse las manos y cómo hacerlo mejor
Un gesto tan sencillo y habitual como lavarnos las manos con agua y jabón nos previene de múltiples enfermedades ya que las manos son una de las vías principales de transmisión de gérmenes. ¿Has contado las veces que te tocas la cara a lo largo del día? Se trata de un acto reflejo del que ni nos damos cuenta, pero lo hacemos decenas de veces durante el día y esto puede hacer que los microbios que se encuentran en nuestras manos, pasen al organismo a través de la boca, nariz u ojos, provocando todo tipo de infecciones.

Patios inclusivos también en tiempos de Covid
El tiempo del recreo, más allá de un paréntesis entre clases, es un espacio de juego y socialización que hay que tener en cuenta también como parte del desarrollo en la infancia, donde la totalidad del alumnado, independientemente de su condición, tiene derecho a disfrutarlo por igual. A partir de esta premisa nace el concepto de patios inclusivos o patios dinámicos, que pueden verse afectados también por las limitaciones provocadas por la COVID-19 y que suponen un nuevo reto a la hora de abordar las horas de ocio en los colegios e institutos para este curso 2020-2021.

Vuelta al trabajo sin estrés
Ante la inminente vuelta al trabajo tras el final de las vacaciones, aquellos que no se sienten seguros o felices en su entorno laboral, experimentan los primeros síntomas del estrés. Este tipo de estrés es diferente al habitual dentro del día a día de nuestro trabajo en el que nos encontramos con cierto nivel de exigencia tanto a nivel físico como psíquico.

¿Cómo será la vuelta al cole en septiembre? Grupos burbuja y otras medidas anti-Covid
La incertidumbre ante la evolución de la pandemia y el hecho de encontrarnos en periodo vacacional, hacen que exista aún cierta incógnita sobre la vuelta al cole en septiembre para el próximo curso 2020-2021.

Ciberbullying: la versión digital del acoso escolar
El bullying en edades tempranas sigue siendo un problema real. Aunque es cierto que el tiempo de confinamiento por la pandemia del coronavirus ha sido un alivio para muchos niños y jóvenes porque no han tenido que soportar el tormento de este tipo de abuso en su centro educativo, el aumento del tiempo de exposición a las pantallas de móviles y tabletas y el uso de las redes sociales, ha fomentado la aparición de la versión virtual de este tipo de acoso: el ciberacoso.

Déjalo todo atado: 5 cosas que hacer antes de decir adiós
Algún día llegará el adiós, es inevitable, y sin embargo muchas veces no somos conscientes de nuestra propia trascendentalidad. Lo primero que debemos hacer es disfrutar de nuestra vida y de todo lo que nos rodea.

Guía nueva normalidad: Reinventando lo cotidiano
Las circunstancias vividas estos últimos meses (y por supuesto también las actuales) han sido insólitas para todos nosotros.