ABOUT MERIDIANO
Funeral and protection insurance specialists
A committed company, close to you and backed by a leading group.
Commitment
We deliver on what we offer. Customers who have used our services rate us as excellent*.
Close by
We will be there to support you when you need us. We speak your language so that you can always understand what services you are taking out
Experts in funeral insurance
A track record of 50 years and the guarantee of being part of the ASV Group, one of the most important funeral groups in Spain.
Contrata ahora tu seguro de Protección Familiar y consigue hasta 6 meses gratis.
Asegura la tranquilidad de tu familia cuando ya no estés con el Seguro de Decesos y Protección de Meridiano. En caso de fallecimiento, nos haremos cargo de todo el proceso, gestiones y gastos asociados al servicio funerario y, además, cuentas desde ya con servicios adicionales como asistencia médica, legal y mucho más.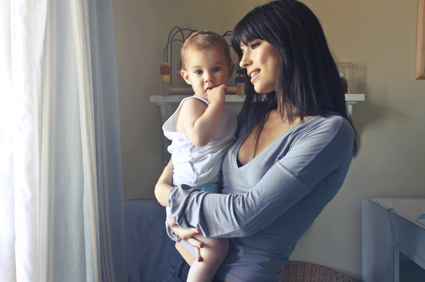 FOR YOU, FOR THEM.
Make sure everything is covered when you're gone and you can also benefit from medical services, travel assistance, discounts and more.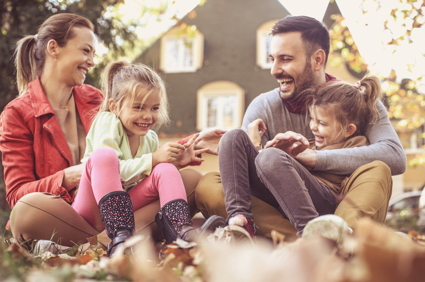 FOR YOUR HOME
Protect your home from unexpected events and have a specialist who will solve any problem just a phone call away
Get answers to your questions
Find all information about funeral insurance, cover, types, etc....
FEEDBACK
What our customers say
Raquel
Málaga
"I arranged the service mainly because of the price and also because it has more cover than I had with my previous company. I think the paediatric and dental cover, and being able to pay for it annually, is fantastic. My mother-in-law and grandmother are also with Meridiano. I would give it 10 out of 10"
Concepción
Dos Hermanas
"It's now the second year and the service I've been offered is very good, so I've taken out the insurance policy again. I really like the customer service I get in the breaches, and if I call I always get the information I am looking for. I certainly recommend it, in fact I have already recommended it to other people and members of my family who have also taken out insurance with Meridiano."
Mohamed
Fuengirola
"I have registered with Meridiano because they have been able to adjust the insurance policy to my needs. I went to one of their branches and they explained everything very well. Customer service is excellent. What I value most is the insurance cover because it covers medical assistance abroad or if you lose something. This very important for me because much of my work is outside Spain. I recommend them."
Angela
Huelva
"I switched to Meridiano for cover because for the same price I have more guarantees covered and I also get medical assistance. Customer service is excellent and they always listen to what the customer has to say, unlike some other companies. Because the experience has been so positive, I am now thinking about taking out home insurance. I recommend them 100%."
María Carmen
Carlet
"I took out insurance at Meridiano because of the excellent service they gave us last year when my mother passed away. They treated us very well. Not only I but all my brothers and sisters have now registered with Meridiano. I would definitely give them 10 out of 10."
Pedro
Alicante
"They have been extremely helpful, attentive at all times and very kind. Everything was excellent. In what was a difficult time, they looked after us very well."
Begoña
Badajoz
"Excellent service and very human treatment. They have been informing us of everything, calling every so often to know if everything was fine and if we needed help. We are very satisfied with the deal and with the service."
Mayte
Fuengirola
"In such a difficult situation, they have helped me with everything related to paperwork, fortunately, since it is not common in other companies. Very happy with the management of the documentation and they were always aware of the family."
Sebastián
Malaga
"It is the first time I have used funeral insurance and everything was perfect. Customer service, attention to detail, the service itself. Under the circumstances I found everything was excellent, I have no complaints, there were also details we were not expecting. Thank you so much for assisting us at this difficult time."
WE ARE IN MORE THAN 20 PROVINCES IN SPAIN
Locate your nearest branch
CURRENT NEWS
Latest articles in our blog

Auriculares y salud auditiva
Con la normalización de las videollamadas en nuestro entorno profesional y personal, la generalización de la oferta de contenidos audiovisuales en dispositivos móviles, y el disfrute cada vez más individualizado de esos recursos, tanto para la práctica deportiva como en el descanso en nuestro hogar, ha aumentado notablemente el interés por disponer de auriculares que nos puedan ofrecer una calidad de sonido a la altura de nuestras expectativas. Todo sea para aprovechar plenamente la inmensa oferta a nuestro alcance: películas, series, música, podcast, videos. Lo que no se está teniendo tanto en cuenta, es si estamos eligiendo los más recomendables para nuestra salud auditiva.

Consejos para evitar incendios en el hogar
Instalaciones de gas, cocinas, estufas, o velas, entre otros, suelen ser algunos de los puntos más frecuentes donde se originan la mayoría de los incendios que se producen en las viviendas. Estos incendios pueden ocasionar no solo pérdidas materiales importantes, si no también daños físicos como quemaduras o intoxicaciones por humo susceptibles de convertirse en dolencias graves, e incluso irreversibles, si el fuego, el humo o la explosión que pudiera ocasionarse alcanzaran grandes proporciones o estuvieran fuera de control. Por esta razón es muy importante prestarles la debida atención y mantener los cuidados necesarios en casa para lograr así unas adecuadas medidas de prevención.

Testamento online de forma rápida y segura
Tan importantes son las decisiones que tomamos como el tiempo que invertimos en ellas. En Meridiano Seguros sabemos que el valor del tiempo es incalculable, por eso trabajamos cada día para que lo inviertas bien, facilitando tus gestiones, sin tiempos de esperas o desplazamientos. Ahora puedes pensar en tu legado desde y cuando desees, de manera cómoda, segura y sencilla a través del nuevo servicio incluido en la Asistencia Jurídica: el testamento online.

Cinco claves para proteger a tu familia
Hay momentos en la vida en los que comprendemos lo importante que es proteger a nuestra familia. El año 2020 nos ha hecho conscientes de nuestra fragilidad y, sobre todo, nos ha enseñado a fijar nuestra atención en lo verdaderamente importante. Valorar los detalles nos hace observar mejor nuestro entorno y recordar que para cuidar de aquellos que ahora dependen directamente de nuestras decisiones, es fundamental saber anticiparnos.

Tranquilidad y protección, el mejor regalo
En un año en el que se ha hecho más que notorio lo verdaderamente importante, quizá el mejor regalo que podamos hacernos es la tranquilidad y la protección en todas las etapas de la vida. Y eso es algo que te aporta un Seguro que cumpla con los máximos de calidad a través de servicios que ofrece, como la protección familiar y las coberturas en el hogar.

Cómo reaccionar ante el dolor de un ser querido y ayudarle
Cuando una persona de nuestro entorno lo está pasando mal a nivel emocional, nos cuesta encontrar la mejor manera de demostrarle que no está sola. Es frecuente sentir impotencia cuando somos testigos del dolor de un ser querido y no sabemos cómo debemos reaccionar o qué podemos hacer para ayudarle o simplemente ser un buen apoyo.

10 consejos esenciales para realizar compras seguras por internet
Año tras año, viene creciendo el uso de internet para realizar nuestras compras. Este movimiento es especialmente significativo en periodos de mayor consumo, como la Navidad, o para aprovechar otros eventos señalados, como las campañas promocionales de "Black Friday" y "Cibermonday".

7 temas de interés para hablar con los hijos
Es importante mantener una comunicación fluida con los hijos desde que son pequeños y crear un espacio de confianza entre todos para que puedan hablar de sus inquietudes y sentirse apoyados por su familia.

El síntoma es el dolor de espalda, ¿sabes cuáles son las causas?
La espalda es la parte más castigada del cuerpo en nuestro día a día. Cuando el dolor de espalda se convierte en parte de nuestra vida, cabe la posibilidad de que derive en un dolor crónico que podría afectar incluso a nuestro sistema inmunológico.

La importancia de lavarse las manos y cómo hacerlo mejor
Un gesto tan sencillo y habitual como lavarnos las manos con agua y jabón nos previene de múltiples enfermedades ya que las manos son una de las vías principales de transmisión de gérmenes. ¿Has contado las veces que te tocas la cara a lo largo del día? Se trata de un acto reflejo del que ni nos damos cuenta, pero lo hacemos decenas de veces durante el día y esto puede hacer que los microbios que se encuentran en nuestras manos, pasen al organismo a través de la boca, nariz u ojos, provocando todo tipo de infecciones.